Me and my best friend Tierra decided to attend Nashville Fashion week on Wednesday night. If you are not familiar with Nashville Fashion week then I suggest that you keep your ears to the ground for next year and come join us there.

Tierra is wearing a blouse from her upcoming vintage store; more information about that will be provided soon. Trust me you all will be the first to know. I'm wearing a faux fur coat from ASOS Curve and a paisley print dress. This post will be picture heavy so bear with me here.
I found this photo by Brannon Morton below on the NFW website.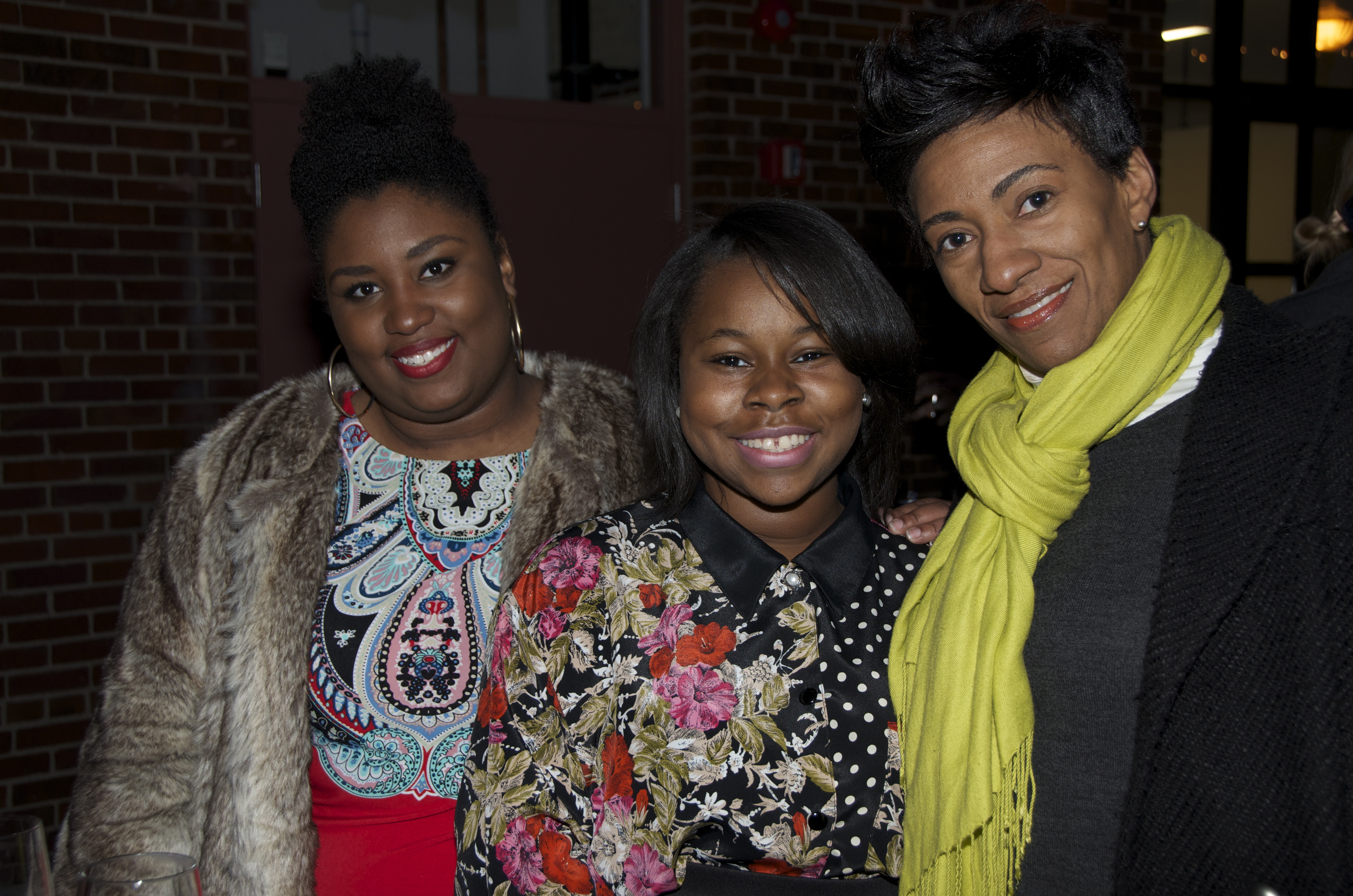 I actually got a chance to attend the panel discussion before the show. I must say that it was very insightful. The discussions ranged from 'How to Build a Fashion Brand' to 'How to get an internship'.
We also got to meet a lot of local fashion industry insiders at a pre cocktail party on the terrace as well a few new friends. These ladies here are just a few of the people that we got to meet and talk to. (Above second from the left is a designer we met. She even designed the skirt that she wore that night. To check her out you can find her at mjsimpsondesigns.wordpress.com. )
Tierra and me also got a chance to meet Project Runway alum Amanda Valentine. She is also a local designer as well. You can find her designs at amandavalentine.com. She also has a tumblr as well check that out!!
Here is a close up of designer MJ Simpson's skirt. She is pictured here with the amazing Suzy Wong of Suzy Wong's House of Yum!
This shot came out super bright, but here is Teen Vogue certified blogger 'Girl With the Flower' and Tierra Shauntea. I hope to get to interview her a bit later in the year, lets keep our fingers crossed guys!
Designers Kat Seaton, Tuft, Black By Maria Silver, Pink Elephants Designs and T. Rains showed that night. Here are some of my favorite shots of the runway.
First up are the images from Kat Seaton's collection
Next up was Tuft.
The next designer and possibly one of my favorites of that night; Black by Maria Silver
Photo Credit below: Layla Mays
I loved this striped pants suit below. OMG! (Photo Credit: Layla Mays)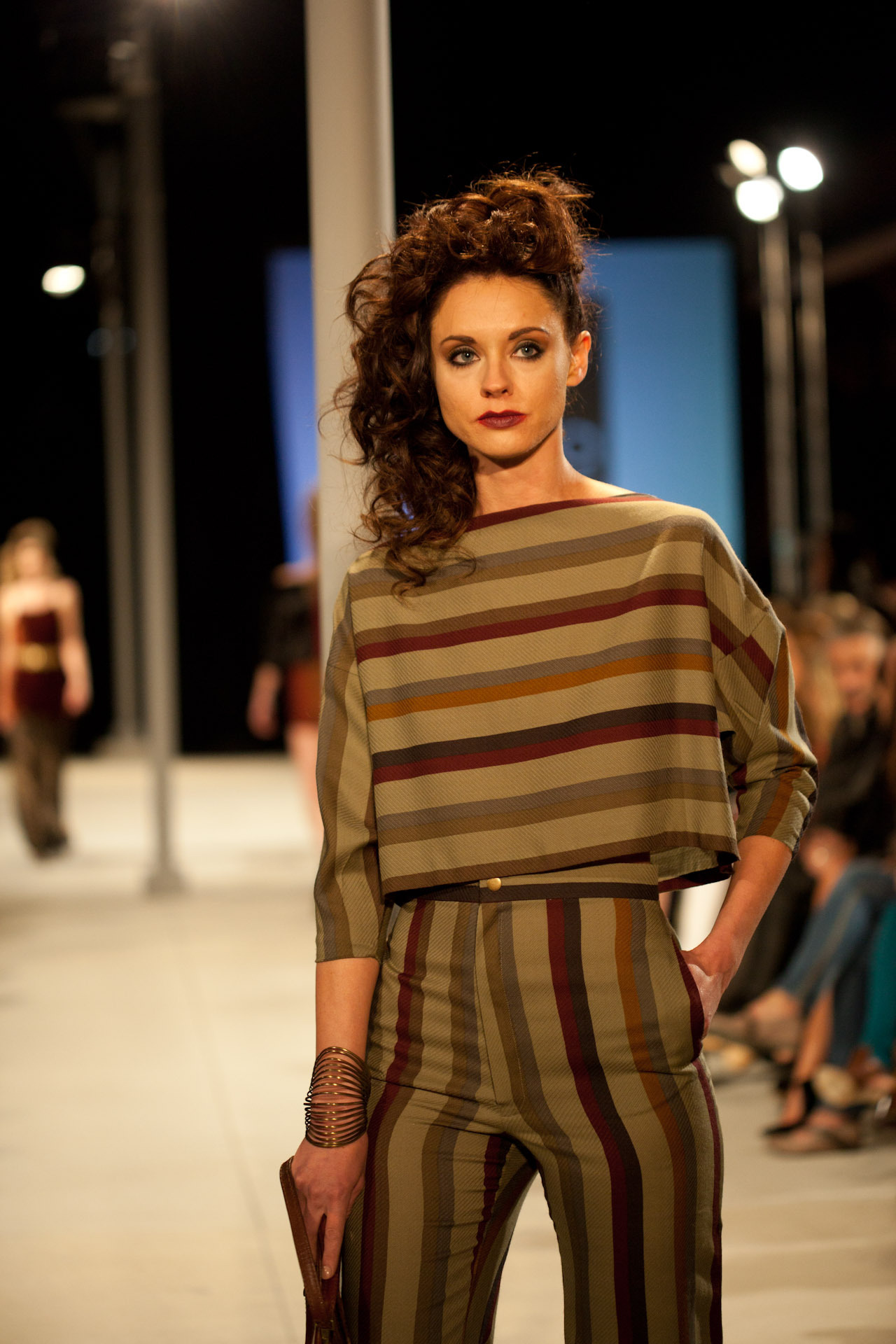 Pink Elephant showcased light feminine frocks that are sure to inspire you to wear something a bit more romantic for the spring season.
The close up image is again by Layla Mays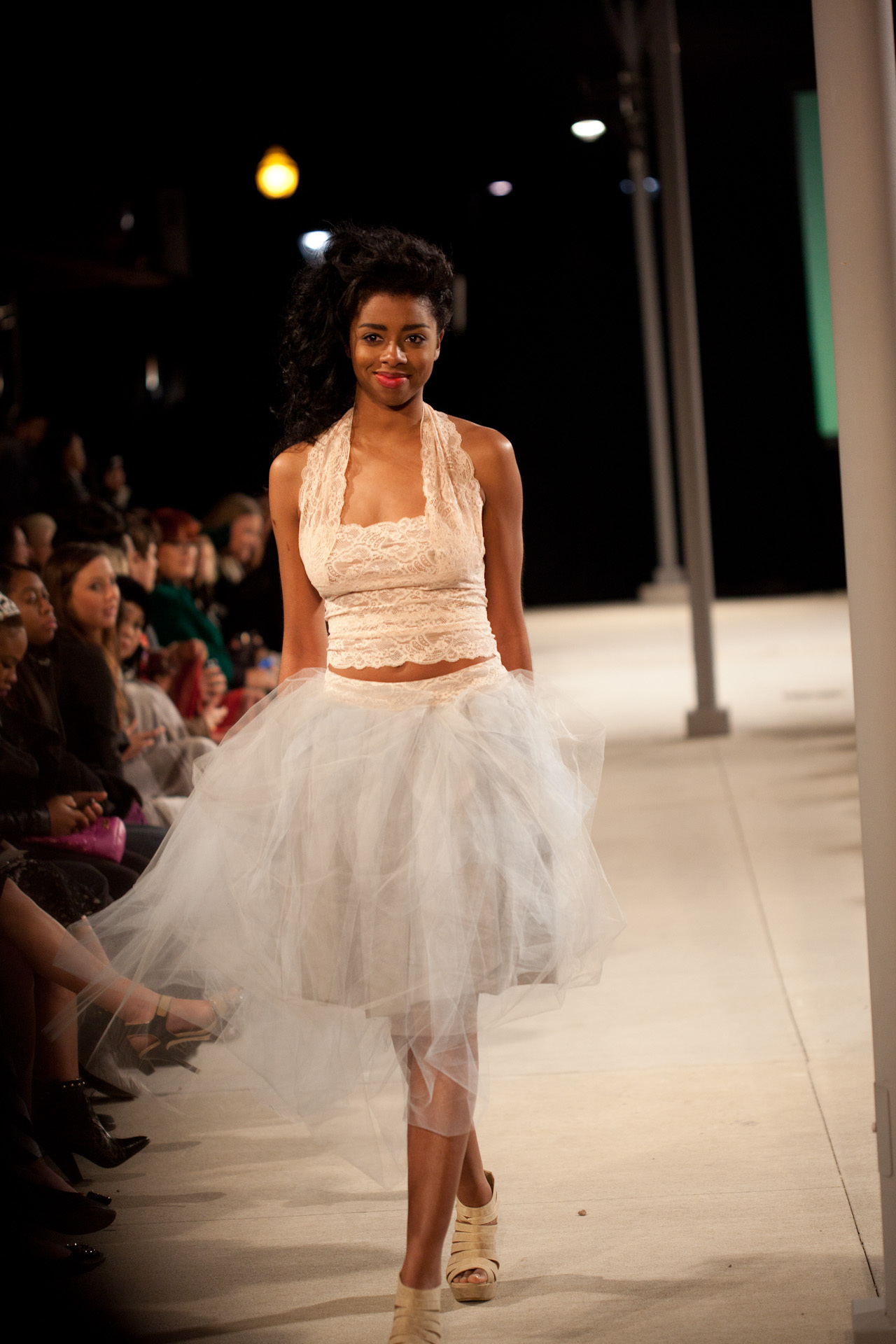 Above is a shot of a model with the designer Truly Alvarenga who is also a local Nashville native.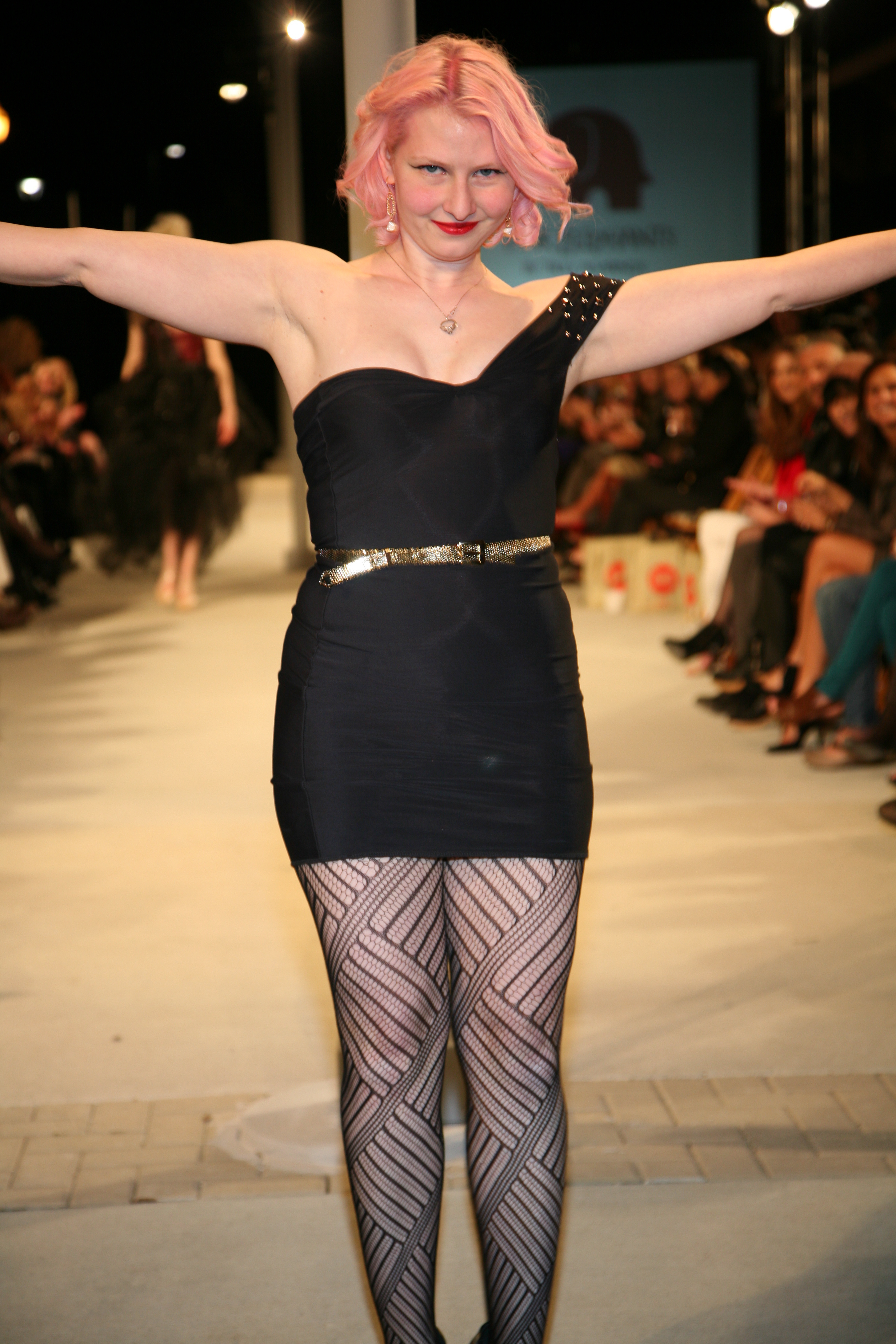 Next up is designer T. Rains who infused his western roots into gorgeous dresses and stunning men's wear pieces.
Yeah I know you want to see a close up of the design above; so keep scrolling for more!
The designer T. Rains above
I hope you enjoyed this post as much as i did! Feel free to comment below, I want to know what you think of the designs above. For more photo goodness check out nashvillefashionweek.com.
Until next time,
Chanel Simone